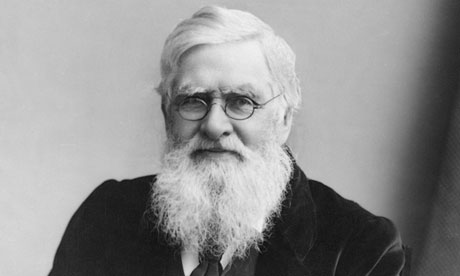 There is a talk being given in Croydon on 26 June 2014 by Prof. David Stack on the University of Reading on "Alfred Russel Wallace as Social Reformer". The abstract reads:
South Croydonian Alfred Russel Wallace developed a theory of evolution but was beaten into print by Charles Darwin. As well as a leading scientist he was an active social reformer on issues like land nationalisation and anti-smallpox vaccination. Prof. Stack will discuss Wallace as social reformer.
Wallace lived in Croydon from March 1878 to 5 May 1881, first on Duppas Hill Lane and then St Peter's Road. During this period he developed his interest in Land Nationalisation and co-founded and was the inaugural president of the Land Nationalisation Society.
This should be a very interesting talk as David has written widely on Wallace as a social reformer both in a chapter in his
The First Darwinian Left: Socialism and Darwinism 1859-1914
and in his contribution entitled "Out of "the Limbo of 'Unpractical Politics"': The Origins and Essence of Wallace's Advocacy of Land Nationalization" which appeared in the excellent
Natural Selection and Beyond: The Intellectual Legacy of Alfred Russel Wallace
edited by Charles Smith and George Beccaloni.
The talk is taking place from 7pm at St Augustine Church on St Augustine's Avenue, South Croydon. CR2 6BA. It is free and there is no need to book. For some further information see the
Croydon Heritage Festival page
.